HVAC ASHRAE 62.1 for iPhone

HVAC ASHRAE 62.1 Overview
ANSI/ASHRAE Standard 62.1-2010, Ventilation for Acceptable Indoor Air Quality, sets minimum ventilation rates and other requirements for commercial and institutional buildings. Standard 62.1 has served the building industry and the public as the most prominent standard on ventilation for indoor air quality.
The HVAC ASHRAE 62.1 iPhone, iPod touch, and iPad application allows you to perform comprehensive minimum ventilation calculations for a wide variety of commercial buildings based upon Standards 62.1-2007 and 2010. This app is based upon the "62MZCalc.xls" Excel spreadsheet that accompanies each copy of the 62.1 User's Manual. You can do pretty much everything in this app that you can do in the Excel spreadsheet, in addition to creating multi-system projects and emailing results so you can perform further analysis.
Other advantages over the spreadsheet include:
Easily perform ventilation calcs (for either the 2007 or 2010 version of the Standard) in the field using your mobile device.
By using slider-control inputs, you can Instantly see results update as input values are changed.
Easily email inputs and results in an html-formatted email and also an Excel spreadsheet for further analysis back at the office.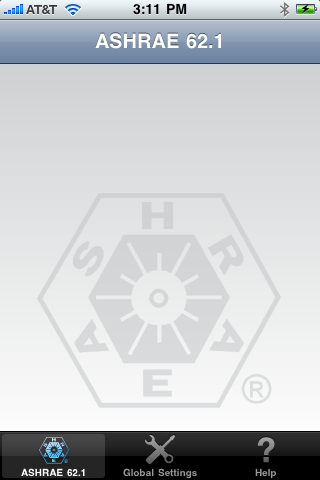 The screenshot below describes the overall zone input and results information. You can select the space type, input the floor area, zone population, and design airflow. This application uses slider controls that allow you to quickly increment or decrement the input values and immediately observe the calculated results.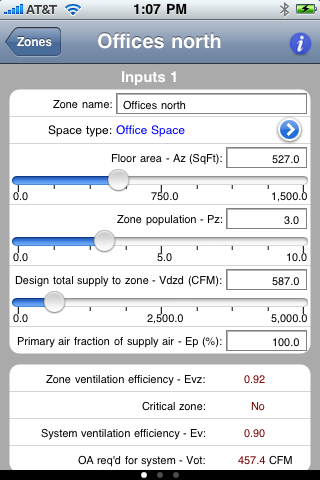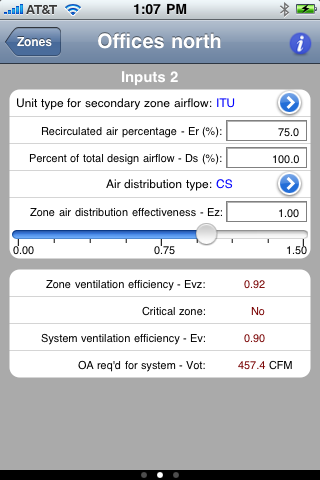 Below is a partial list of the available space types.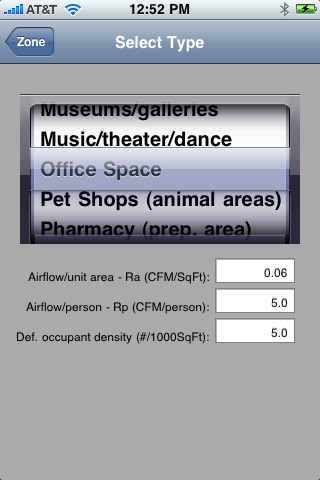 The system form automatically calculates totals for zone areas, occupancy, and air flows: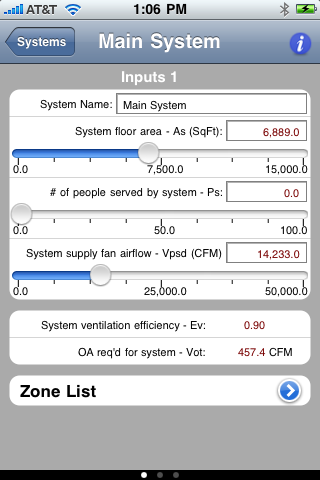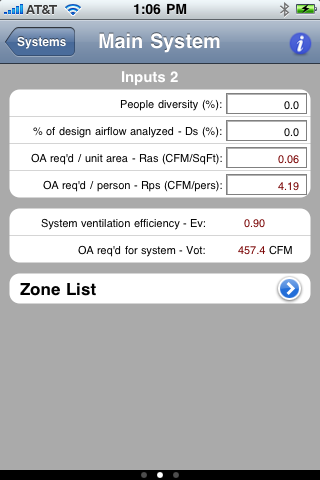 You can also email a comprehensive ASHRAE 62.1 report that can be imported into Excel for further analysis: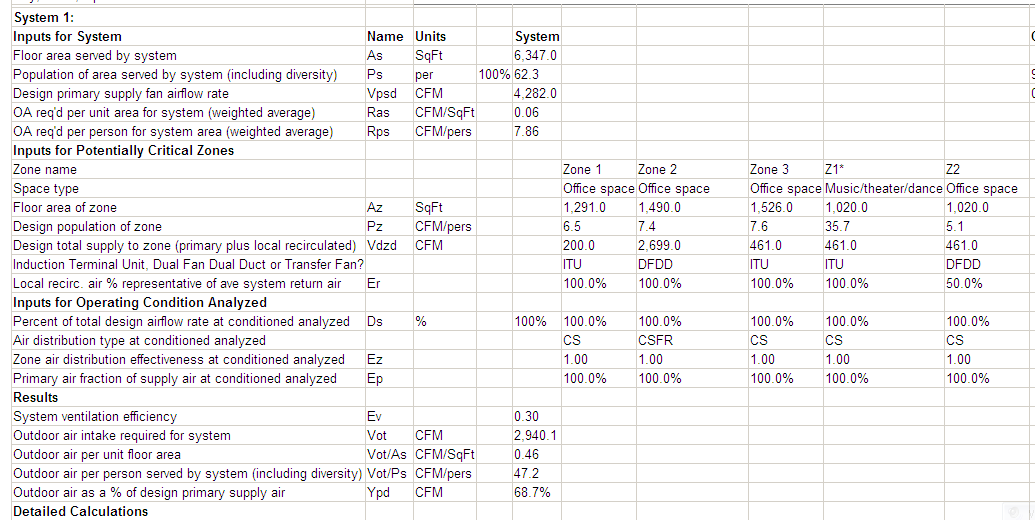 This application is available to display both english and metric units.
The HVAC ASHRAE 62.1 application was designed by Carmel Software Corporation exclusively for the American Society of Heating, Refrigerating, and Air-Conditioning Engineers (ASHRAE).
Click here to go to Apple iTunes to download the HVAC ASHRAE 62.1 app.