Green Building XML (gbXML)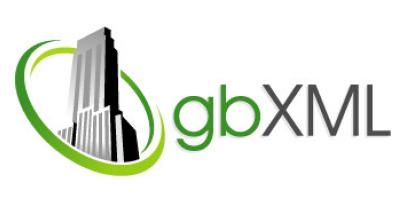 Overview
Carmel Software is a member of the Board of Directors of gbXML.org which houses the Green Building XML open schema. This schema helps facilitate the transfer of building properties stored in 3D building information models (BIM) to engineering analysis tools. For example, a 3D BIM tool such as Autodesk Revit is able to "Save As" all the 3D building geometry and other properties (such as lighting and occupant density) to a gbXML file. Then, this file can be imported into a building energy analysis tool such as Trane TRACE that calculates the total yearly energy usage of the building.
Today, gbXML has the industry support of leading organizations such as Autodesk, Bentley, Trane Company, the U.S. Department of Energy, and National Renewable Energy Lab (NREL). In addition, with the development of integration modules inside major engineering analysis tools, gbXML has become the defacto industry standard schema.
Over the past couple of years, gbXML has received funding to update the schema and develop test cases to help improve its integration with various software tools. For example:
In 2018 to 2019, gbXML received funding from Autodesk to hire Georgia Tech University to perform test case development and schema validation. The goal of this research was to make the process of exporting and importing gbXML files to and from BIM and analysis software tools much faster and more seamless. A full report and webinar will become available by mid-2019.
In 2017, gbXML received funding from the U.S. Department of Energy and the National Renewable Energy Lab (NREL) to update the schema, test the Open Studio software to validate gbXML compliance, develop a generic web-based validator, and also perform number of marketing initiatives. For more information on this initiative, click here.
Carmel Software is currently developing mobile and web-based software tools that support gbXML. For more information on gbXML, goto
www.gbxml.org
.
Details
You can now view gbXML files right within your browser using an open-source web-based gbXML viewer. Click
here
to go to the viewer.